All About All Politics R Local
America's Number # 1 Hip Hop, Political Radio Talk Show!
We broadcast live on the campus of Rutgers University every Friday from 6pm to 9pm. Each month we interview activists, artists, local politicians, and leaders who are making a difference in our community. 
 
Edward Riley is the Creator and Founder of All Politics R Local, America's number one Hip-Hop, political radio talk show. A native of Newark, New Jersey, Mr. Riley began his career as a professional boxer in the 80's. He moved to Philadelphia to train with world-class boxer and trainer George Benton, at Joe Frazier's boxing gym.
In 1989, after leaving boxing and returning to his hometown to attend Essex County College, he met a group of young men and women and created the first ever College Entertainment Revue Magazine. They interviewed some of the most talented artist, athletes, and leaders of that era, such as: Sean Puffy Combs, Biggie Smalls, Craig Mack, Naughty by Nature, Gil Scott-Heron, the Honorable Minister Louis Farrakhan, Gerald Levert, Coolio, Blackstreet, Mike Tyson, O.J. Simpson, Lisa "Left Eye" Lopez of TLC, Tupac Shakur, Flavor Flav, Reverend Al Sharpton, NAACP President Benjamin Chavis, Heavy D, Chuck D, Sister Souljah, Ice Cube, Ice T, Amiri Baraka, Brand Nubians, Bobby Brown, Imhotep Gary Byrd, Uptown Records President Andre Harrell, Kid of Kid and Play, KRS1, Barry White, Spike Lee, Mario Van Peebles, John Singleton, Matty Rich, Wesley Snipes, Big Daddy Kane, Pump It Up Host Dee Barnes, Video Music Box Host Ralph McDaniels, Eddie Murphy, EPMD, Arrested Development, Forest Whitaker, Kool Moe D, Larry Fishburne, Chris Rock, Morris Chestnut, Cuba Gooding, Jr., Janet Jackson, Jesse Jackson, Gil Noble, SWV, Onyx, Run DMC, Leaders of the New School, Bill Bellamy, and Dr. Leonard Jeffries, to just name a few. We also learned much and had fun covering the 1992 Democratic Convention in New York City.
The experience, contacts, and friends that Edward Riley used for the magazine were among those he used to create All Politics R Local. Friends like Jonathan Alston, John Harris, Alicia Bailey, Scot Soanes and Bashir Akinyele were all used to develop and produce All Politics R Local, the first ever political, Hip-Hop radio talk show on the campus of Rutgers University in Newark, NJ.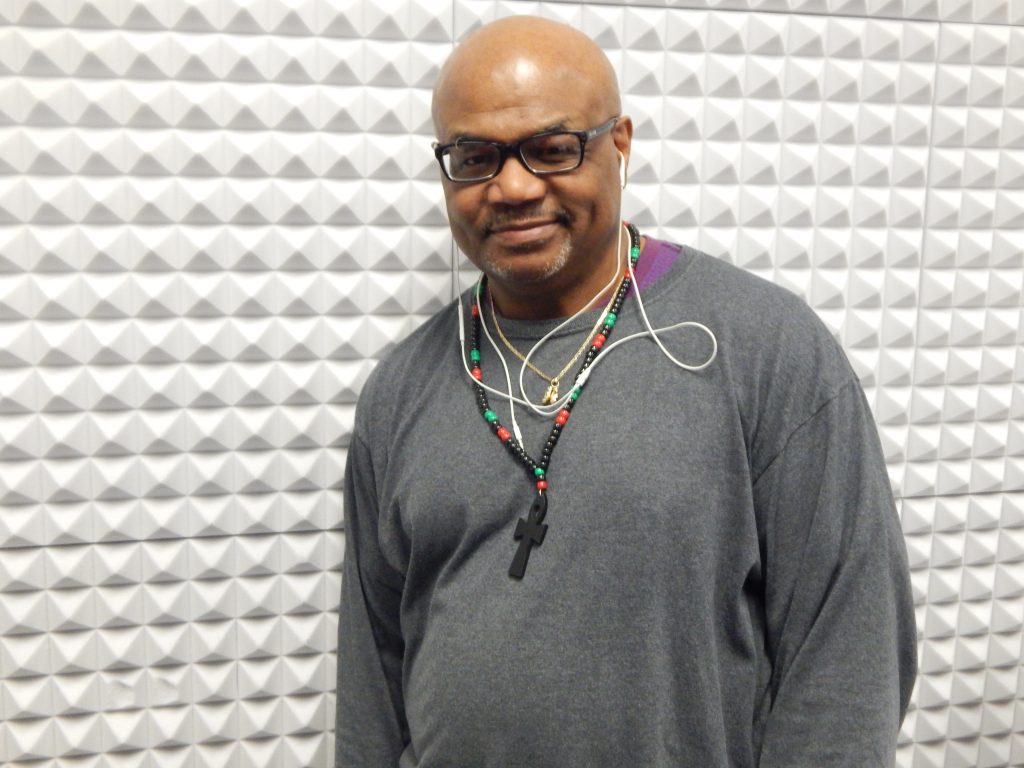 Over twenty years later, the mission of Mr. Riley's new show is the same: to be a platform for politics and culture. We believe that the most important issues that affect our lives are actually local issues dealt with by local politicians, community activists, and artists. Our show tries to highlight the people who try to solve these problems and make our lives better. Edward Riley is a graduate of Essex County College, Rutgers Newark, and NYU law school.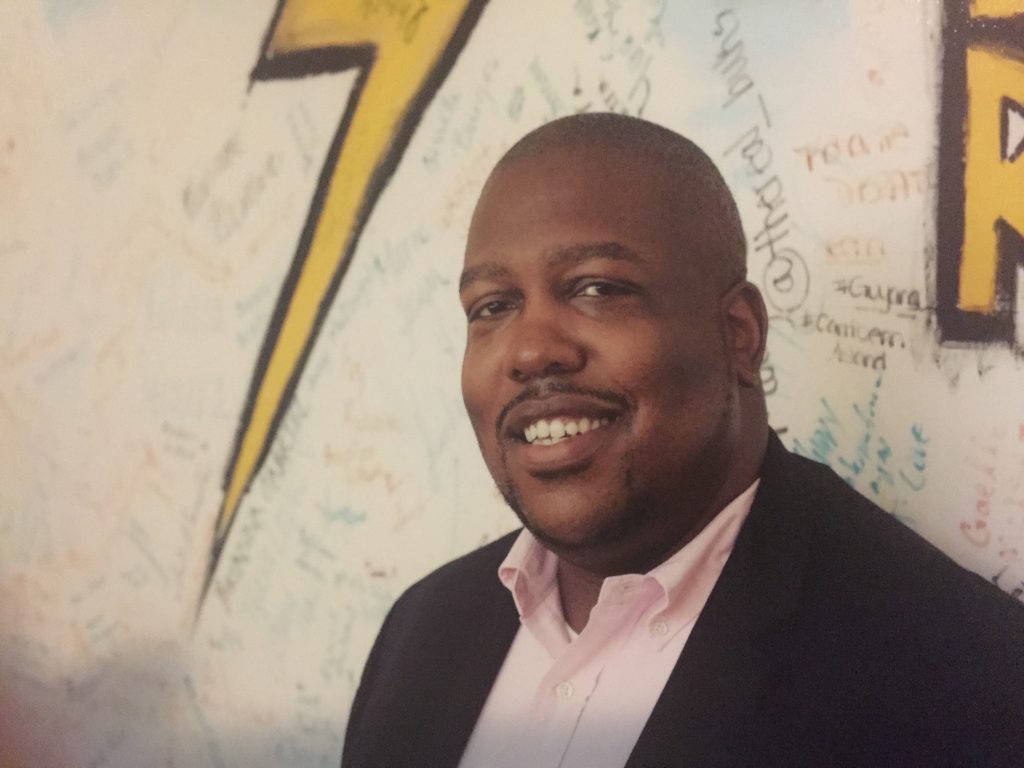 Jonathan Alston has taught and coached high school debate for over twenty years at a high school in Newark, NJ. In that time many of his debaters have been considered as some of the best in the country, doing well against some of the wealthiest public and private high schools in the United States.
Over the years his students have often placed in the top sixteen in the country. In the school year 2017 – 2018 his student was ranked as the number 1 debater in the United States by the National Debate Coaches' Association. He has even had two debaters selected to compete for the United States around the world as a part of the United States National Debate Team. In 2014 he was recognized as Educator of the Year, also by the National Debate Coaches' Association. He has been recognized for excellence by the Barkley Forum at Emory University and the National Speech and Debate Association.
Ever since legendary debate coach Brent Farrand founded Newark Science High School Debate in 1980, debate teams in Newark have been publicly funded. The national success of the Newark debate teams is only possible with community support. It is for this reason that Jonathan believes that he has a special obligation to influence civil civic discourse in the City and surrounding communities. The skills that are taught to high school students can and should also benefit their parents and our larger communities.
In 2006 he co-moderated the large, public Newark Mayoral debates that highlighted now U.S. Senator Cory Booker and NJ State Senator Ronald Rice. Jonathan Alston has since gone on to moderate the 2010 New Jersey 10th District Democratic Congressional Debates, and later Mayoral debates in Trenton, East Orange, Orange, and West Orange. He also gives messaging advice to local politicians running for public office.
"People often live or die based on the decisions politicians make. There is often blood on policies. The public debates we have must have high levels of seriousness and substance. I created a debate format that allows politicians to seriously engage each other on matters of policy."
Jonathan started working with Edward Riley back in 1991 when they met on the campus of Seton Hall University. Jonathan was teaching journalism to high school students when Edward approached him about editing the College Entertainment Revue Magazine. The two have been best friends since.
"It was great to get to interview and edit interviews with Sean Puffy Combs, Jesse Jackson, the Notorious B.I.G., Janet Jackson, John Singleton, Louis Farrakhan right before the Million Man March, among many others. I even got a chance to cover the 1992 Democratic Convention in New York. When Ed Riley asked me to be a part of All Politics R Local, I quickly said yes. Newark and our surrounding areas need our own media."
Jonathan Alston believes that debate should be taught in every public school in America. He graduated from Yale University and Science High School in Newark, NJ.